Flattering Women According To The Experts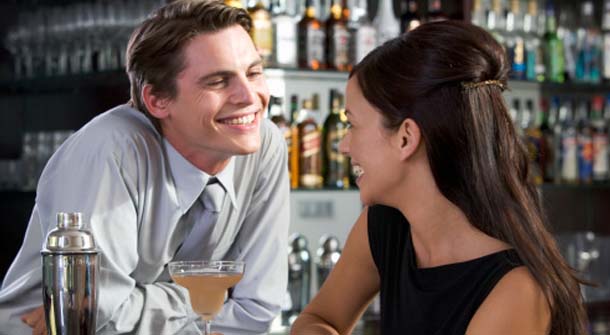 Have you noticed that a woman can always tell if a compliment is insincere? How can you say the right thing that will take her breath away? Flattering women is an art form. Here are some tips to help get you started. And remember that when you flatter a woman, you always have to mean it.
Top tips on flattering women
No matter what she says to you, it is important for a woman to feel beautiful. Thus, complimenting her appearance is always a good idea. You can comment on anything from a particular feature you find attractive ("You have to most kissable lips.") to her dress and grooming ("You are stunning in that dress!"). Just remember that physical compliments will only go so far. Lead with them early in the evening. Don't use them to try and dig yourself out of a hole later. Flattering Women
Compliment their interests and profession
If the woman you want to melt is some form of artist, you now have a great opportunity for sincere flattery. Is she a painter, a writer, a photographer? Did she make the jewelry she is wearing herself? If you can give her an honest compliment on something that she has personally created, it will do wonders for her self-esteem. If she cooks for you, be sure to compliment your favorite part of the meal. You can even start off by telling her that it smells or looks wonderful (just in case you can't make an honest comment once you bite into it). Flattering Women
Compliment her goals and accomplishments
Women are often very goal oriented, especially in what they consider a male dominated society. Did she get a new job, a promotion, or finish a class? A great way to flatter a woman is to let her know that you are proud of her accomplishment. Even if it is something simple like reorganizing the cabinets, when you compliment her on the accomplishment, not only are you showing that you appreciate what she has done, but also that you were listening when she told you about the project she was working on.
Let her speak up: Flattering Women
This can be a tough one, but when you are conversing in a group, let her have the floor sometimes. If you know she can hold her own on a particular topic, let her speak up. If you do this, especially in a group of your friends and not hers, she'll see that you appreciate her knowledge and respect her intelligence. Sometimes that can be the best compliment of all. An idea that goes right along with this is asking for her advice on something. You don't want to seem like you can't act without her opinion, but she needs to know that her opinion counts.