Top Valentine's Day Gift Ideas for Your Wife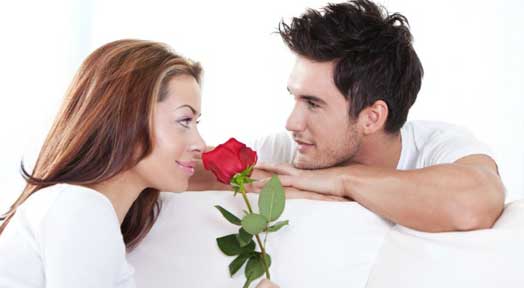 Valentine's Day is soon coming upon us and as the day comes closer the time to find that perfect gift for your girlfriend or wife is now. Of course, finding the right gift for her can be a little tricky if you always find yourself stumped for gift ideas. So, to help you find the right gift for the woman in your life we have put together a list of the top Valentine's Day gift ideas for your wife or girlfriend that will help you show her how much you love and appreciate her in your life.
Valentines day gift ideas for your wife or girlfriend
Jewelry
Like the saying goes, diamonds are a girl's best friend and every woman loves a beautiful piece of jewelry now and then from her beau. Whether you choose to go with a more traditional gift like diamond earrings or an antique emerald ring, women love jewelry that they can show off to their friends to show how much you treasure them. When it comes to jewelry the sky is the limit: rings, bracelets, necklaces, earrings, anklets, broaches and more, so pick and choose what suits her personality best and go for this Valentine's Day gift ideas.
Lingerie
If you are feeling up to showing her how beautiful she is and how desirable she is, why not give her some delicate, sexy lingerie for her to wear and have a little fun under the sheets on famous "day of love"? You can go for more "traditional" lingerie such as teddies, silk stalking and barely there thongs or you can get a little inventive and try your hand at sexy lingerie costumes that put you into the mood to do a little roll playing. Can anyone say sexy school teacher and naughty school boy? Another Valentine's Day gift ideas.
A Special Valentine's Day Date
Instead of doing the traditional valentine's day dinner at a restaurant or having her cook the meal, why not do something a little more special such as taking her on picnic under the stars (if whether allows) or trying your own hand at slaving over a hot stove for her? Make the date special and put the extra effort into showing her how much you appreciate her in your life by going the distance to make the date as relaxing, loving and special as possible.
Chocolate and Flowers
Many men choose to go with this traditional Valentine's Day gift and why not, it is a hit with many women. Flowers make a woman feel loved and cherished while chocolates allow her to indulge in a sinfully delicious treat that she may not allow herself to eat very often. Better yet, have the flowers and chocolates delivered at her work where she can bask in the extra attention and get an extra boost by having her co-workers see how much you love her.
Body Care Basket: Valentine's Day gift ideas
Women in general love to pamper their bodies now and then, and when they do they chose wonderful smelling lotion, body scrubs and so forth while relaxing in a tub with candles lit all around them. Give her a body care basket that provides all the things she needs for a relaxing bath away from the worries and busyness of world. The best ones have: candles, bath salts, lotions, bubble bath, incenses/aroma therapy oils and a loofah.