The Woman You Should Marry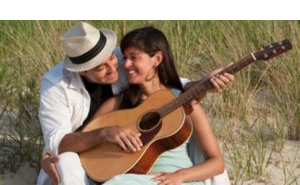 We've all seen it. The hot girls dressed in miniskirts, cleavage out for the world to see, and shamelessly taking selfies to post on social media. But the women you marry probably would not be doing that. Let's face it, a good majority of these chicks are hot. We would be lying if we said we wouldn't make them ours for one night. But would we ever consider marrying them? Probably not, but we might consider dating them. What's the difference? Why do men not have a problem dating wild and crazy girls but do have an issue with women you marry?
Once again we turn to science.
Men love a woman who is attractive physically. Long flowing and youthful hair, amazing hip to waist ratio, and firm breasts get a man's juices moving like nothing else, but what pulls at our heartstrings can be considerably different. Men want different things from a woman they want to spend the rest of their lives with. What may be acceptable for 3 months can become unbearable within 1 year of marriage. We have compiled a list of acceptable traits for a girl you date versus qualities marriage material girls. The woman you should marry
Women you date can:
Be out until 4am with you every weekend night throughout your entire relationship
Be emotionally volatile without you giving serious thought to her actions
Be strippers (keeps things interesting to say the least)
Have no plans for the future
Live for themselves and not focus on your needs
Flirt with other guys in front of you
Not want to have children (neither do you, so it's perfect)
Use up your money for their wants and needs
Be 100% self-centered
Women you marry have to have:
Maturity (it won't work if you marry a childlike personality)
A career of their own ( this is dependent on your own desires, of course)
A desire to build a family in the future
Respect for you and your family
Similar goals for their life as you do
Eyes only for you and your body
A sense of responsibility for your finances and theirs
A giving spirit that extends beyond your relationship with the woman you should marry
A balanced emotional and mental state
Trust in you
Priorities lined out
Some men claim that a party girl wife is perfect for their lifestyle, but what happens when that lifestyle changes dramatically as they age? How can you keep up with someone who does nothing but party? A woman who is marriage material will put your needs as a couple first. She will loving and willing go the extra mile for you, but she won't be a pushover. Most men long for a woman that can be both gentle and strong at the same time. It is only on rare occasions that a man will marry a party girl, and if he does chances are it won't last very long. What woman you should marry
Goals, values, and personality traits determine what makes a man settle down and what makes him move on. Other factors such as your position in life as a man contribute to whether or not you will marry a particular girl. In other words, she could be everything you ever wanted but if you aren't in the right place in your life to marry her it won't happen. It all comes down to your personal desires. If you love her you will marry her. If you don't, you won't.