How to Make a Long Distance Relationship Last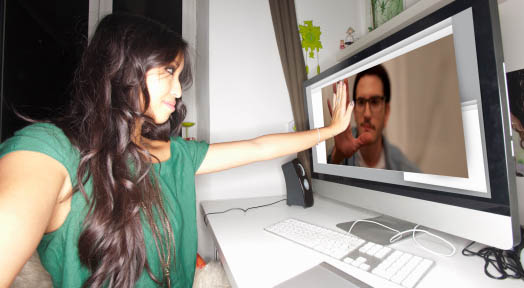 Being in a long distance relationship can be difficult at times and though you may love the person, most long distances relationships sadly do not last because of the distance between partners. In this day and age there are countless ways to keep in touch with a girlfriend or wife who is away from you, but even with all these technological opportunities to stay in touch a long distance relationship will only work if you put time and effort into it. We've put together a list of tips to help any long distance relationship last, so pay attention and put them to good use on your relationship.
Tips for how to make a long distance relationship last
Talk Every Day No Matter What
Because you are so far apart communication is the first and best way to make a long distance relationship last. Even if you are tired, busy or unable to call in person, find some way to always talk or communicate with your partner every day. Use whatever option you have available from email to text, video chat or by phone, as long as you take the time to communicate with them every day.
Be Honest with Yourself and Your Girlfriend
In any relationship honesty should be the foundation that holds it up and a long distance relationship is no different. Be honest with yourself and your girlfriend about what's going on in your life, how you feel, what you want from them and yourself as well as anything else that comes up between the both of you. Being honest allows for a stronger foundation and a higher likelihood that the physical distance between you doesn't become an emotional one.
Always Make Time to Visit Each Other Regularly: long distance relationship
Even the most communicative or honest long distance relationship will not last if you don't see each other regularly, even if it is only every few months. Physical touch and relearning each other's bodies can bring back the intimacy that has been lost due to the distance, so be sure to make the time to see each other regularly even if it a short visit occasionally when time and money allow.
Be Creative About Maintaining as Much Intimacy as Possible
We're not talking about naughty pictures (though those can help in bringing a little fun to a long distance relationship), we're are talking about creative ways to feel closer together even with a thousand miles between you. From scheduling date nights where you both watch a romantic movie at the same time to sitting underneath the stars together while on the phone, creating intimacy doesn't have to be about touch as much as about maintaining the connection that brought you together.