Dating Tips For Men First Dates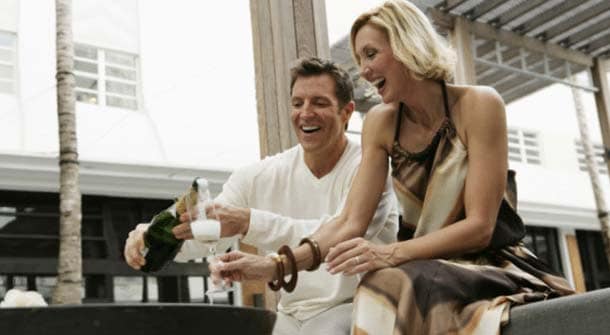 Picture this as yourself. The guy who would like to date but as soon as you find a girl who is into you your mind can't help pick apart her flaws like that slightly crooked nose or the pimples on her chin. Before you know it you have completely taken this girl out of the picture because you can't help but see how not perfect she is. Now make her completely gorgeous, so drop-dead ravishing that everyone the two of you walk past looks at you with a look of shock and admiration. This could be you! Being a genius at getting women doesn't require that you look like an Abercrombie & Fitch model just follow these few simple dating tips and you will be well on your way.
Top men's dating tips for first dates
You could be casually dating several women right now if you so choose; or you can concentrate on just one special girl. It is really up to you how you decide to let things play out. But enough of that, you're here for some pointers to help you score more dates. The following men's dating tips will help you to stop spending time on eHarmony and Plenty Of Fish and stop your nightly sadness. If you start using these tips in action, women better watch out once you start bringing your A game.
Tip 1. That cool hole in your sweatpants isn't really that cool.
Appearance really does matter when you are in the dating game. If you cannot take a look at yourself in the mirror and be proud of what you see, that is your first problem. If you don't even like looking at yourself, what makes you think she will wish to? Precisely. So scrub up really well and put on a nice shirt rather than a boring old t-shirt. Mind your manners on the date: don't pick your nose in front of your date. Put your best foot forward to have the best chance of making a good impression with these dating tips.
Tip 2: Be a gentleman and open doors for her.
Chivalry is not dead. At least that's what you'll be showing her when you open her car door or the restaurant door for her. Not so many men take the time or effort to open a door for their woman, or to take their coat for them or pull out their chair for them. If you go the extra mile and practice chivalry, you will definitely leave a positive impression on your date that will make her want to see a lot more of you. another great dating tips That's the goal, right?
Tip 3: Spray a bit of your best cologne before leaving – but not too much!
Just because you want her to know that you work out and keep fit doesn't mean that you should show up smelling like you've just left the gym. Pheromones aside, you should try to smell nice. You don't need to take a bath in your cologne, just put on enough to want her to lean closer to get a better whiff. If you're not sure what cologne to purchase, go to a department store and chat up the cutest cologne seller you see. That way you can get some great new cologne and practice your conversation skills with a beautiful woman at the same time.
Tip 4: The most important things to do when you are dating is to be yourself
And be confident. Remember that she wants to be there as much as you do and she is probably even a little nervous. Use these three tips and you're sure to have a wonderful date, no matter where you go. Best of luck!