Toys for the Bedroom to Kick Up the Excitement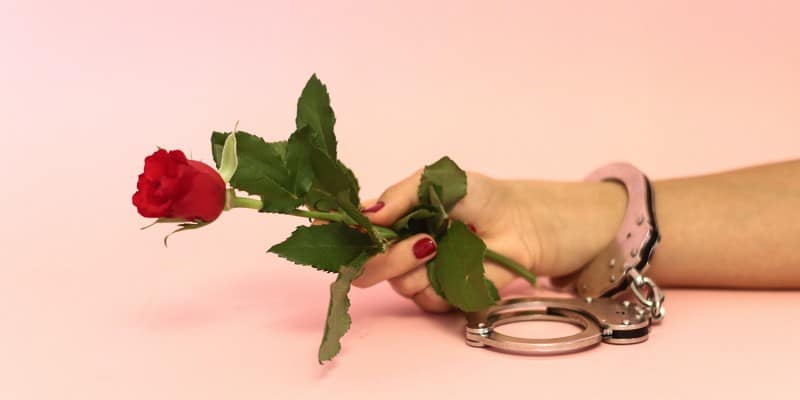 It is normal that after so much time together that a couple's sex life starts to wane a bit as you grow more comfortable with each other as well as get settled in a life together. Of course, sex is the spice of life and a healthy, active sex life for a couple can ensure that they have a better relationship and a deeper connection… so keeping the excitement in the bedroom is important. Sex toys might just be the perfect way to do that so here are 4 toys for the bedroom to kick up the excitement.
Toys for the bedroom to kick up the excitement
His and Her Pleasure Vibes
These tiny little sex toys are a perfect addition to the bedroom that add a little extra pleasure and thrill that might otherwise be lacking. The toys are designed for both a man and a woman, stimulating both the clitoris and the penis. The discreet vibrators and cock ring can be used even in public for an added thrill as they are whisper quiet with a nice little punch of power for maximum pleasure makes it a good toy for the bedroom.
Sex Love Dice
For those couples who like a bit of mystery and game of chance with their sex, the Sex Love Dice can be the right amount of playful fun to bring your bedroom antics up a few notches. The dice have all different kinds of erogenous zones and ways of stimulating them to allow both of you to explore new ways of pleasuring each other without requiring an excessive amount of thought or preparation being put into it. The foreplay is even more arousing when the thought of "What's next?" comes into play with toys in the bedroom.
Pleasure Sex Swing
Sometimes the plain old missionary position just doesn't cut it, but trying to get into those inventive positions isn't as easy either… this is when a sex swing is a great choice to try out interesting sex positions. The Pleasure Sex Swing allows you and your partner to easily maneuver your bodies with the right amount of support in key areas so that you're less likely to get tired, strain something or throw your back out with a particularly inspired twist of your hips.
Sexy Slave Kit: toys for the bedroom
Got a fantasy of having a sexy slave to pleasure and excite? Or maybe you want to play the part of a willing slave to your dominant mistress? The sexy slave kit allows both of you to add a bit of excitement to your bedroom routine in a playful way. It includes everything from a blindfold to wrist/ankle restraints to truly make a night in the bedroom one to keep both of you coming back for more.