Best Men's Colognes Guide For The Everyday Guy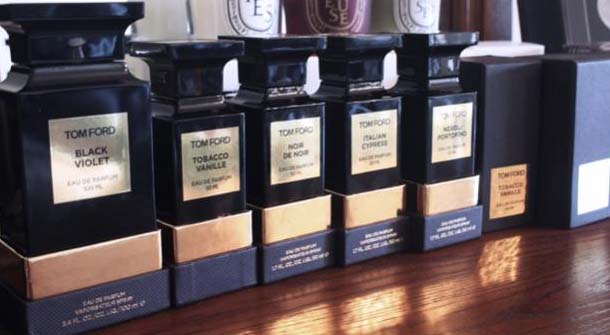 Smelling fantastic is one of the best things a man can do to improve his personal and professional life as well as to improve his confidence as well. That unique "manly" scent that has women sighing as they delicately sniff the air as you pass by or a natural inclination to like you simply because of the scent memory the cologne you are wearing creates; colognes are not only a way to smell good, but a way to capture the hearts of the ladies who pass your way as well. Here are the best men's colognes of 2013 that can help smell fantastic throughout the day.
Best men's colognes
Drakkar Noir by Guy Laroche
One of the most recognizable colognes in the world, Drakkar Noir is infused with the scent of power, seduction, confidence and virility that brings that unique "manly" scent to the forefront. Combining the scents of lemon, verbena, lavender and patchouli, the crisp noted cologne is a favorite for men the world over as a truly expensively smelling men's colognes of 2013.
Aqua di Gio by Giorgio Armani
The cool toned cologne is reminiscent of crisp, breezy waves on a hot Italian summer day, carefree nights spent on the beach under the stars and the feeling of freedom and serenity. Aqua di Gio is comprised of wood, herbs and watery notes, it is a cologne that can be easily used as both as casual and formal scented cologne, whatever the occasion calls for.
Gentlemen Only by Givenchy
This masculine cologne brings to mind the idea of a true gentleman from crisp starch suits to perfectly shined oxfords, coifed hair and a smooth, clean shave. The cologne was created to embody the aspect of a real gentleman of yesteryear where style, elegance and sophistication were at the forefront of everything a man did and said. Combining the deep tones of wood and smoke, Gentlemen Only cologne is a classic that will never go out of style.
Hugo Red by Hugo Boss: men's colognes
The color red inspires the idea of seduction, desire, intrigue, power and intensity, and Hugo Boss keeps that same idea in mind with their cologne Hugo Red. Using the strong and seductive scents of rhubarb and grapefruit with the balancing scent of cedarwood, this cologne is a contrast of hot and cold, cool and seductive with every whiff you take.
Most Recommended